Giving periods a place in pop culture
Picture this: a bar scene in a television show, where a guy says to his friends, "I'm desperate for a pee." The woman next to him says, "Me too. And I need to change my pad." Not very likely, is it?
While both going to the loo and being on a period are natural, normal parts of life, only one of them is likely to make its way into a script or onto a screen. In mainstream culture, it seems that periods are all too often side-lined, hidden from view, or simply ignored. 
We think it's about time that something changed. Our #BloodNormal campaign wants to bring periods out of the dark and into the light. To get the conversation flowing, we've created a
film
that gives menstruation some much needed exposure – after all, when it's talked about more openly, it'll undoubtedly become less taboo. We're also working with a bunch of talented people from around the world to help us spread the word about our campaign.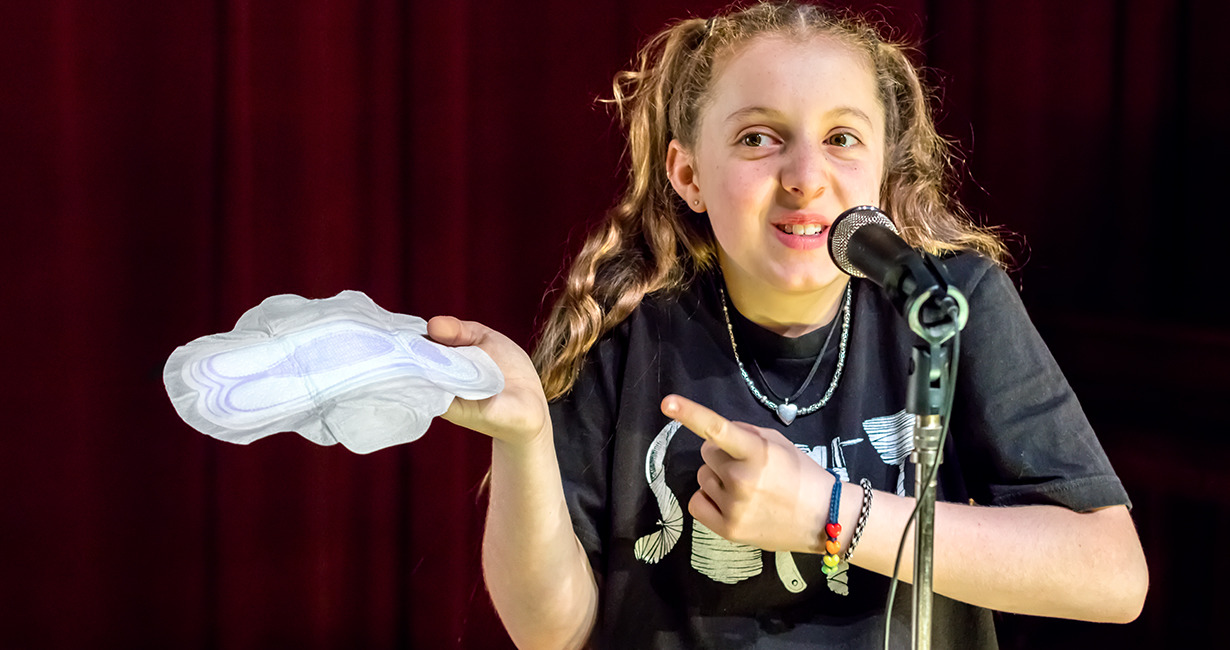 A recent global survey we conducted revealed that 37% of participants have never seen a reference to periods in films, TV or fiction, while 42% believe that periods are unnecessarily absent from pop culture.1 Female characters are much more likely to be sliced in half by a chainsaw (what are the chances of that happening?) than shown asking their friends for a tampon or towel because they forgot one (which probably happens to every woman in her life). Does mainstream culture create negative consequences in real life by misrepresenting a completely normal part of womanhood?
Those who've never seen periods in pop culture
Believe there is a stigma attached to periods
Teens who'd rather get bullied than talk about periods
It's clear that pop culture plays a role in shaping teen development.
A YouGov study found that the way young people perceive their own bodies is more likely (32%) than average (26%) to be negatively affected by celebrity culture.
2
Another study revealed that adolescents who watch teen movies are more likely to have gender-biased attitudes and negative stereotypes about female friendships.
3
Given how much pop culture can nurture attitudes and stigma, it's not surprising that in real life, 9 out of 10 women hide the fact that they are on their period completely.
4
Here are some of the things they do:
Tuck sanitary products in a pocket or sleeve
Carry a handbag with them to the toilet to hide sanitary products
Avoid wearing white/light clothing
Cancel plans with friends/partner
Avoid any physical activity 
If we don't see a change in the stigma around periods, then the problems in society will be worse.
And what's worrying is that young people often bear the brunt of this tiresome taboo. The same survey found that 56% of teens would rather get bullied at school than talk about their periods with their parents (44%).
5
Budding comedian
Saffron Herndon
, who's one of the talented people we've brought on board to help us spread the word about #BloodNormal, is on the cusp of adolescence. She thinks that "if we don't see a change in the stigma around periods, then the problems in society will be worse."
People like Saffron show that period-talk doesn't always have to be serious, literal, or educational. If there's toilet humour, why can't periods have punchlines, too? Films regularly feature the highs and lows of childbirth in all its stages, so why not devote script time to PMS? Surely when periods become as talked about as shaving, showering, or sitting down to eat, they'll start to shed their stigma.
If you're a fan of Mad Men, you may remember the scene where Sally Draper gets her first period. The close-up of her blood-stained underwear is a rare moment on TV and a bold step in the right direction. And then there's the episode in Girls where Jessa gets her period when she thought she was pregnant. Pop culture is definitely crying out for more scenes like these. Positive representation helps break taboos, and by working with people who are passionate to see change, we hope to pave a better path for future generations of women.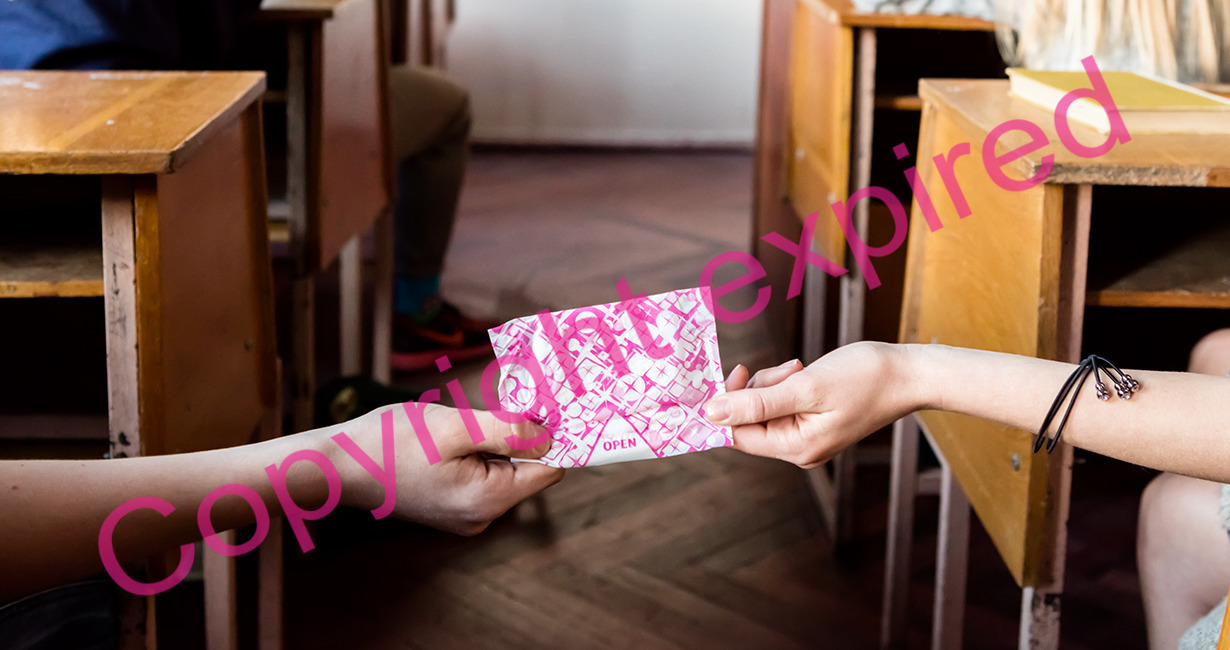 Sources
1. 2017 global survey conducted by Essity*
2. https://yougov.co.uk/news/2014/07/14/celebrity-culture-threat-todays-youth/
3. http://journals.sagepub.com/doi/abs/10.1177/107769900808500109 
4. 2017 global survey conducted by Essity*
5. 2017 global survey conducted by Essity*
*Essity commissioned an online survey among 10,017 men and women aged 13 to 50 living in the UK, France, Netherlands, Sweden, Russia, Mexico, Argentina, South Africa, China, and Malaysia.  Survey interviews took place between 18 April and 9 May 2017. The margin of error for this study is +/- 0.98%. The survey was administered by Bilendi, a global research and survey company